Five Book recommendations on Shepherd.com by Susie Orbach
The best contemporary memoirs by women
By Susie Orbach
Who am I?
Memoirs have crept up on me as favorites. I could list many more. Please let me! As a psychoanalyst, I listen to the pains and struggles of individuals trying to become more at ease with themselves. They engage with their demons and try to make sense of how to manage the way their personal history has created their worldview and how to expand it enough to enter a present. Memoirs are another way of addressing such struggles. They have an elegance and a universality that emerges out of their individual stories. We learn about the other and we learn about ourselves.
---
I wrote…
Bodies
By Susie Orbach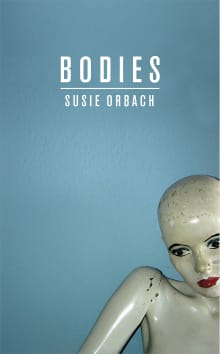 What is my book about?
Susie looks at how we get the bodies we have. We think of them as predetermined and unfolding but in reality our bodies reflect the familial, cultural, geographic, raced, gendered, and classed positions we are born into and develop from.
Bodies looks at cultural differences – that the Kaypoo bite where we would kiss for instance; at the importance of touch; at the earliest body to body relationship between infant and carers; at the meaning of clothing, of body shape. The democratisation of beauty and the selling of the western and body as a way to enter modernity produce huge profits for the beauty, fashion, food, and diet industries which Bodies discusses. Bodies looks at all the themes through her clinical work with individuals as a psychoanalyst.
When you buy a book we may earn a small commission.
The Books I Picked & Why
Every Secret Thing: My Family, My Country
By Gillian Slovo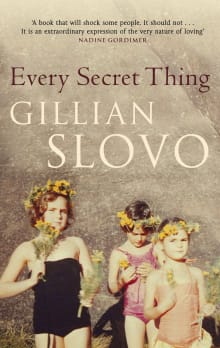 Why this book?
Gillian Slovo's mother was assassinated by the South African Govt. Her father was considered public enemy #1. She reflects on being a child of revolutionaries, leaving her home suddenly and arriving in England on her 12th birthday and seeing snow for the first time. This is a book of making sense, acceptance, confrontation, and truths, Beautifully written, compelling, and gives us a way into a world very few people will experience and yet will want to know about.
---
When you buy a book we may earn a small commission.
Everyday Madness: On Grief, Anger, Loss and Love
By Lisa Appignanesi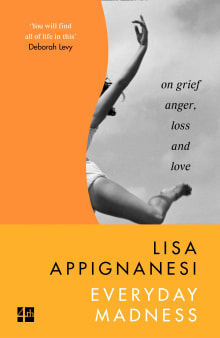 Why this book?
Lisa's husband dies as he is being treated for cancer. She writes about the first year after in which grief, madness, confusion, isolation, and fury coincide with Britain's beginning Brexit madness. Nothing can be made sense of and yet we need words to express what's happening. And then words provide for consoling and managing.
---
When you buy a book we may earn a small commission.
Why Be Happy When You Could Be Normal?
By Jeanette Winterson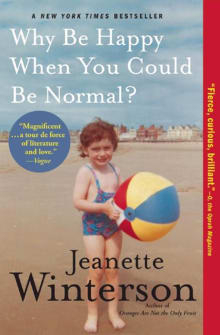 Why this book?
Jeanette returns to her life story twenty-five years after Oranges are the Only Fruit. She escapes the religious cult she grew up in and finds solace and excitement in sexuality and learning. And she takes us on the journey of discovering her routes, her biological mother, her acceptance of Mrs. Winterson, and her struggles to live with the wounds of displacement, of being the wrong child, of bringing joy to those who love her words.
---
When you buy a book we may earn a small commission.
Red Dust Road
By Jackie Kay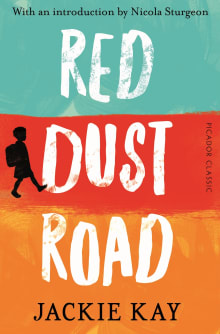 Why this book?
Jackie and her brother were adopted by a loving working-class family in Glasgow. They were communists and thoughtful about the adoption process. Jackie becomes a beloved poet and a wonderful public performer. She was recently made the Poet Laureate of Scotland – The Scots Makar. In this book, she traces her childhood and her quest to meet her father in Lagos and to discover her biological parentage and story. It's a story of belonging and of not belonging. Of finding, fitting, and not fitting. It moves and uplifts us.
---
When you buy a book we may earn a small commission.
Brit(ish): On Race, Identity and Belonging
By Afua Hirsch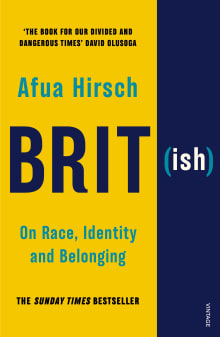 Why this book?
Afua's father is from a Jewish refugee family, her mother is Ghanian. She grows up in an affluent middle-class suburb of London. As she explores her Black and Ghanian identity she looks at what it means to be British; the political heritage, race, and identity from the inside of a loving mix raced family. It is an important commentary on her experience of being in more than one place at the same time.
---
When you buy a book we may earn a small commission.
Random Book Lists
The best books about the First World War
Adam Zamoyski
The best books on science, mathematics, and philosophy
Mario Livio
The best books on secret agents and espionage in WW2
Shrabani Basu
The greatest epics
Nicholas Jubber
Copyright 2021 – Shepherd.com
Shepherd is a participant in the Bookshop.org and Amazon Associate Affiliate Programs. As a participant, we may earn from qualifying purchases made on those sites.
Discover
About
Legal